Mushroom and artichoke omelette (Slideshow version)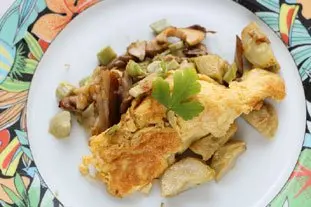 Overview:
This French "broken" omelette is not neatly folded like a
classic omelette
. There is more filling than egg: mushrooms and artichokes here, pan-fried with spring onions.
It can be served flat, like a
Spanish omelette
, but I prefer the more original broken look.