Rice pudding with fruit and nuts (Slideshow version)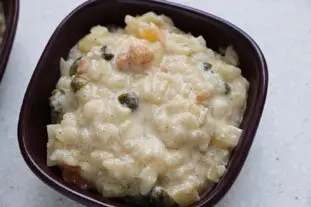 Stage 11/11 : 5 min.
Divide out into ramekins and leave to cool.
If you wish to keep the pudding for later, cover with
plastic film
(when completely cooled) and refrigerate.
Remarks
You can vary the added ingredients in this recipe to anything you fancy, for example using pine nuts and hazelnuts instead of almonds and pistachios.