Flaked almond tart (Slideshow version)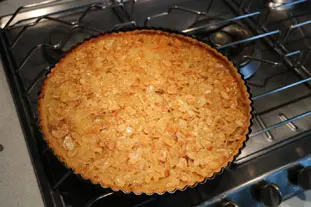 Stage 8/8 : 30 min.
...and bake for 30 minutes, watching the colour carefully.
Leave to cool before cutting, as this tart is very fragile.
Remarks
The original recipe contains much more sugar, so you can add more if you prefer it sweeter.
You can replace 10 g of the sugar with the same quantity of
vanilla sugar
.