Pan con tomate (Slideshow version)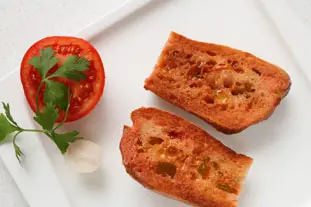 Stage 6/6 :
Serve one slice per person as an aperitif snack.
You can also serve it cut into bite-sized pieces that are easier to manage with a glass in your hand.
Remarks
You can use a clove of garlic instead of the shallot, or even rub the bread with both.