Rustic chicken and mushroom pie (Slideshow version)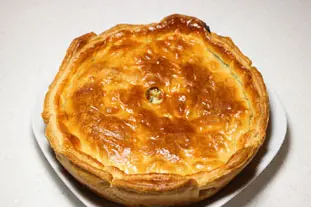 Overview:
This homely looking pie gets back to what good, old-fashioned pies are all about: it's round, deep and has both a proper bottom and lid.
The one small concession to modernity is the use of puff pastry for a lighter, crisper crust.
The filling combines mushrooms, leeks and diced chicken in a cream sauce.