Hazelnut and orange cake (Slideshow version)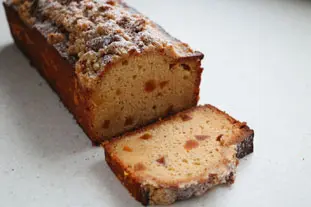 Overview:
A very elegant cake topped with a sprinkling of hazelnut crumble, and with a double helping of orange flavour from chopped candied peel and the orange syrup soaked into the cake after cooking.
The recipe is rather sophisticated, inspired by those used by pastry cooks at the INBP. It is a bit trickier than a basic cake, but the result is well worth it.