Rémoulette dressing (Slideshow version)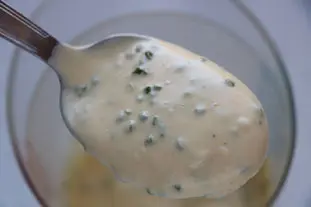 Overview:
This is similar to
rémoulade dressing
, but with lemon juice instead of vinegar and with chopped chives added. The name comes from the French for chives: "ciboulette". In technical terms, it is a cold emulsion, like
mayonnaise
. Not just a tasty dressing for vegetables and salads, it also goes well with fish and cold meats.