Endive and cheese salad with croutons (Slideshow version)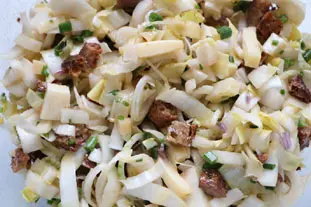 Stage 7/7 :
Serve fairly quickly while the croutons are still crunchy.
Remarks
Use whatever cheese you have to hand or prefer, as this recipe is very flexible.
Instead of the olive oil, you can use
clarified butter
to give the bread a more marked flavour.