In praise of the whetstone
---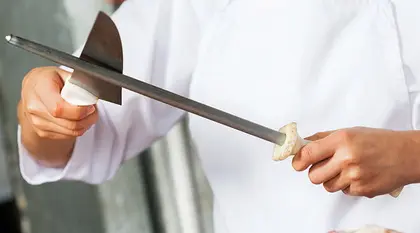 Have you ever seen a butcher or a chef sharpen his knife before using it?
Usually he uses a special tool, a long thin cylinder made of very hard metal.

And in a smooth and elegant gesture, he very quickly passes the edge of the knife against the rifle, which makes a very characteristic noise, and in a few seconds the knife is again well sharpened, ready to slice.

I am very impressed by this sharpening gesture which seems very simple, but is not at all, there is a question of blade angle, direction, and intensity of pressure to obtain a nice edge or thread on the knife, and not to crush it completely.
Last modified on: June 5th 2021