Glossary (talk like a chef): Blanch (almonds etc.)
---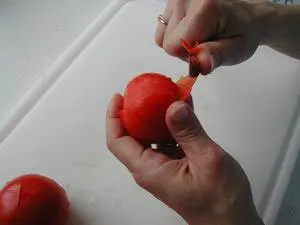 Blanch (almonds etc.)
For almonds (or other nuts), blanching is the process of plunging in boiling water in order to remove the skins easily.
Example:
"
Unblanched almonds
"

Meaning: Almonds still in their skins
Remarks
:
Note:
Can be used as a verb: "blanch the almonds", for example, means "remove the skin from the almonds". A similar method can be used to
peel tomatoes
easily.
Last modified on: February 2nd 2022