List of recipes using Clementines:
2 recipes

(lactose free)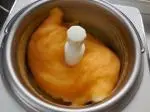 To capture the delicate flavour of clementines, we need to use not only the juice, but also a little zest to add a delicious hint of bitternes. Here's a simple method using sugar cubes.
12,088
4.3/5 for 15 ratings 2 hours 47 min.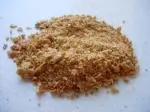 These are fine crumbs of candied citrus peel. It can be used to sprinkle a dessert or other preparation to add both crunch and the flavour of the chosen citrus fruit. It is easy to prepare well in advance, and will keep in an airtight jar. This recipe is given for clementines, but can be made with...
69,474
3.7/5 for 20 ratings 1 hour 16 min.