List of recipes using Lump sugar:
2 recipes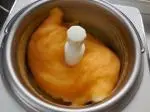 To capture the delicate flavour of clementines, we need to use not only the juice, but also a little zest to add a delicious hint of bitternes. Here's a simple method using sugar cubes.
12,113
4.3/5 for 15 ratings 2 hours 47 min.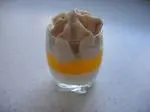 This is a fresh-flavoured verrine with 3 different flavoured layers: vanilla panna cotta, clementine and chestnut mousse.
60,939 1
5/5 for 1 ratings 25 min.