Products and ingredients: Red rice
---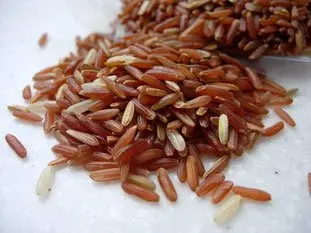 Red rice
Red rice is a whole-grain rice with a strong and delicious flavour. Originally from Asia, it's now produced in several places in the world.
If you intend to buy: You can find it in organics stores and in fair trade.
If you want to use it: As all complete rice, red rice is much more longer to cook than white rice.
Last modified on: September 18th 2022