Products and ingredients: "Jura Macvin"
---
Jura Macvin
Macvin du Jura is a liqueur made by blending vineyard grape juice (fermented or not) with Marc du Jura eau-de-vie.
The resulting mixture is left to mature for at least a year in barrels before bottling.
This makes a very intense, sweet liqueur with a unique and delicious flavour.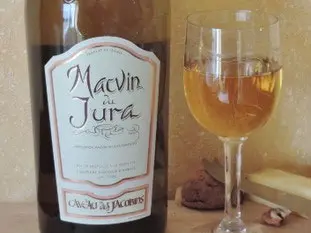 2,089,719
9
3.7/5 for 71 ratings
Grade this page:
Last modified on: June 12th 2019