The green of leeks
Keywords for this post:
Leek
Green
White
Storage
Cooking
Chlorophyll
---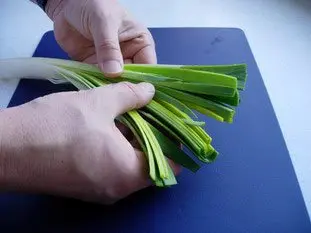 We are all, consciously or not, very sensitive to the colour of our food. That's why a red strawberry will always seem more appetizing than a pale one, even if it's not necessarily true.

This is true for red, but it is also true for the green of certain vegetables.
Last modified on: March 30th 2020