Brioche feuilletée (flaky brioche): Stage 9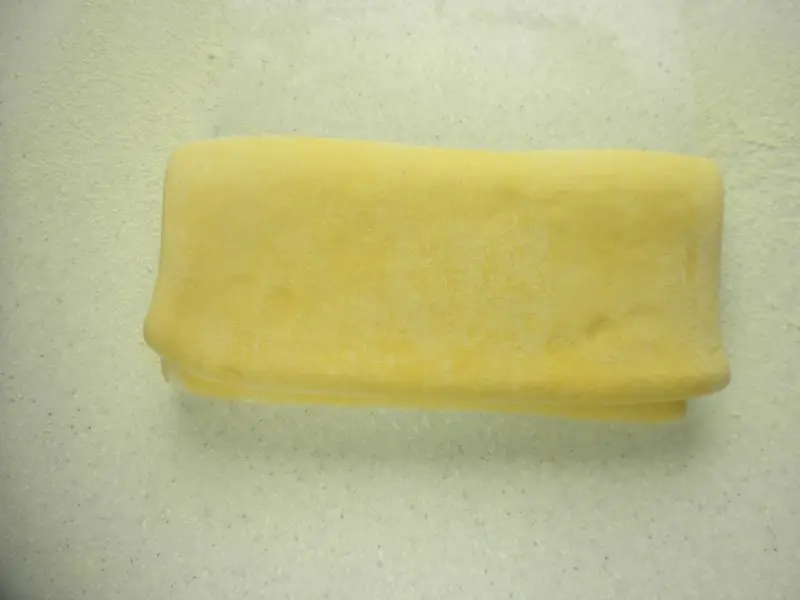 Fold the dough over in half. You have now given the dough a "double turn or "wallet turn".

Cool the dough for 30 minutes in the fridge or 15 minutes in the freezer, then repeat steps 5 to 9 to give a second double turn.