How to seal a terrine or casserole dish: Stage 6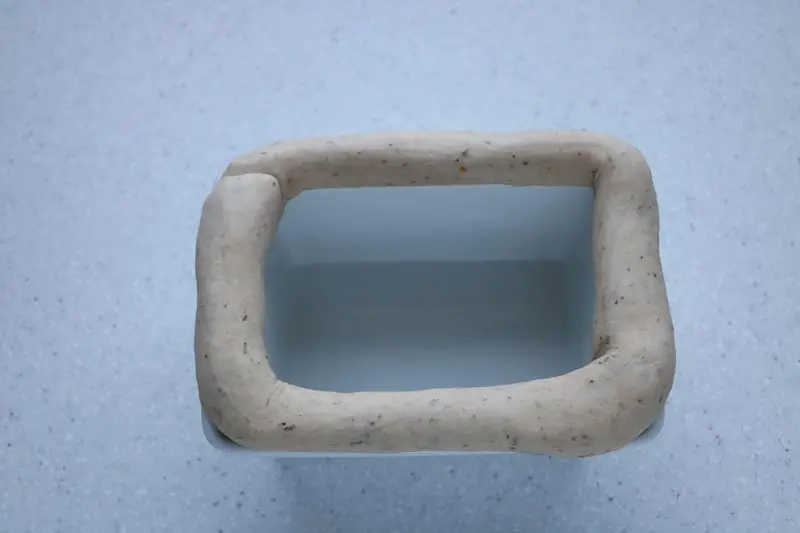 Fill the dish with whatever you are going to cook: meat, vegetables, fish, etc. The dish is empty in these photos as they are just to show the idea.

Lay the roll of dough around the top edge of the dish, pressing gently to hold it in place.