Rabbit with mustard (Slideshow version)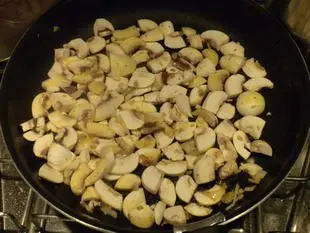 Stage 10/14 : 4 min.
Pour 2 tablespoons
olive oil
into a large pan and when hot, add the shallot and cook for 1 minute.
Add the mushrooms and fry for 2 or 3 minutes. Stop as soon as they begin to give off liquid.