Fraisier (French strawberry cake) (Slideshow version)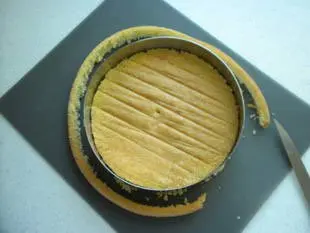 Stage 4/16 : 5 min.
Prepare 1
Génoise (Genoa sponge)
. When cooked and cooled, cut this to the shape of your cake, round or square.
You can see that here I have cut it round using a dessert ring. If you do not have one, you can cut round a small plate laid on the sponge.