Confectioner's custard (Crème pâtissière, or French pastry cream) (Slideshow version)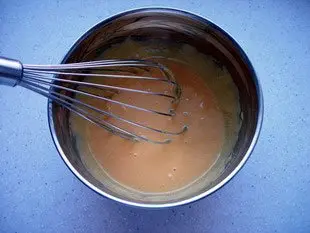 Stage 2/11 : 2 min.
Meanwhile, put 6
egg yolks
in a bowl and add 100 g
caster sugar
, and without delay beat to mix thoroughly.
It is not necessary to beat for a long time to whiten, so it can be done by hand with a
whisk
in 1 minute.