Chinese Soup (Slideshow version)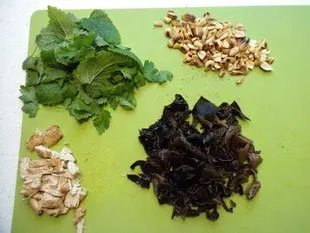 Stage 2/8 : 30 min.
Poach 50 g chicken breast for 5 minutes in 1 litre
Vegetable stock
, then remove and cut into small pieces.
Drain and chop the mushrooms.
Rinse the herbs, dry them and pick off just the leaves for use.
Dry roast the peanuts briefly in a frying pan.