How to choose a centrifugal juicer
A centrifugal juicer is an appliance designed to extract juice from all kinds of fruit and vegetables. It will produce juice from tomatoes, carrots, apples, pineapple, blackcurrants, etc.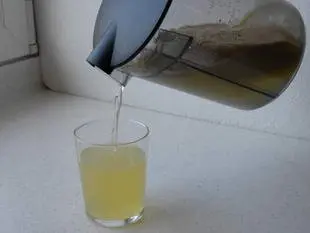 The idea is simple: the chosen fruit are fed into the top of the machine through a tube.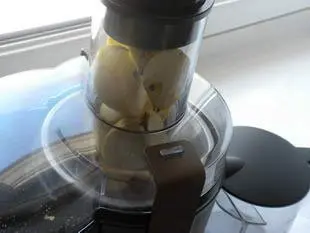 The fruit should be washed, but there is no need to peel them. They are pulverised rapidly by a grater blade which turns very fast (green arrow). The resulting pulp is then thrown against a fine strainer where the juice is extracted by centrifugal force (hence the name). The "dry" pulp is then ejected at the rear into a collecting tray (blue arrow), and the precious juice is collected in a jug (red arrow).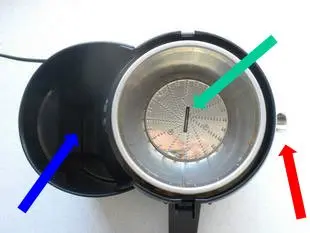 Note that the freshly-made juice is very frothy, and it is best to leave it to stand for a few minutes so that the froth rises to the top, leaving the clear juice underneath.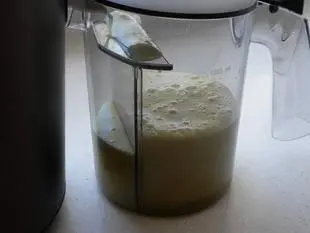 Criteria for choosing
There are many different makes and models available. As I hesitated a good while before buying, I will share with you the points that I think it's important (or not) to consider before you choose.
Important
The power and speed: these are what determine the capacity and efficiency of the machine. It needs to turn very fast to be effective (8,000 revolutions/minute minimum) and it needs to be powerful (500 Watts minimum) so that it doesn't block while it's in use.
Collecting jug: This is an essential part that collects the juice as it flows from the centrifuge. This is designed so that when pouring, the froth stays in the jug and only the juice pours out.
Pulp tray: The box at the rear of the machine which collects the pulp left from the juiced items. This allows a good quantity of fruit to be juiced without having to clean the machine.
Feed tube diameter: The larger, the better, so that you can feed in whole fruit (such as apples) without having to cut them up.
Not essential
Parts of the juicer can go in the dishwasher. Washing by hand is generally more effective and fairly easy.
The spout of the juicer can be lifted so that it doesn't drip onto the worktop. This is just a useful feature.
Several speeds. It is usually used on maximum speed.
Citrus fruit pressing - of little interest.
To sum up
500 Watts, 800 revolutions/minute minimum
Collecting jug
Pulp tray
My choice
Based on these criteria, I opted for the Philips HR 1858, which I bought at Darty for around 150 € in 2010. I am very happy with it, even if it did go wrong after a month and was in After-Sales Service for 3 weeks…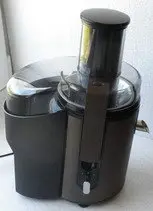 But apart from that, using it is a real pleasure. Enjoying apple juice made from Granny Smiths in 1 minute – simply heavenly!