List of recipes using Cumin seeds:
2 recipes
List of recipes using Cumin seeds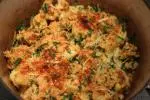 This delicious twist on cauliflower cheese is cooked in 3 stages: the cauliflower is steamed on its own before being fried with the spices. It is then topped with cheese and breadcrumbs, and browned in the oven.
23K
1 hour 1 min. May 24
th
2020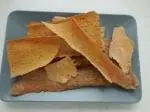 Papadums (pronounced "poppadoms") or papad are very thin, crisp Indian crackers. They are often served as an aperitif snack in Indian restaurants. The tricky part of making them at home is rolling them out thinly enough.
72K
4.6
22 min. June 26
th
2014