List of recipes using Vin Jaune:
2 recipes
List of recipes using Vin Jaune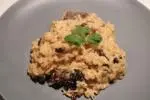 This is a rather special risotto recipe with Morel mushrooms, cooked with Jura Vin Jaune wine, and with Mont d'Or cheese added just before serving to make it extra creamy. With the trio of morels, Vin Jaune and Mont d'Or, this is an ideal way to bring together the delicious flavours of the...
29K
3.8
1 hour 53 min. September 4
th
2018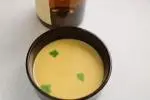 This sauce made with Vin Jaune ("yellow wine") is emblematic of Comtoise cuisine from Eastern France. It combines the smoothness of cream with the slight acidity and typical flavour of the Vin Jaune. The tricky aspect of cooking with Vin Jaune is that its fugitive flavour tends to disappear when...
66K
46 min. October 3
rd
2018