List of recipes using Jam sugar:
4 recipes

(lactose free)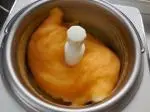 To capture the delicate flavour of clementines, we need to use not only the juice, but also a little zest to add a delicious hint of bitternes. Here's a simple method using sugar cubes.
12,562
4.3/5 for 15 ratings 2 hours 47 min.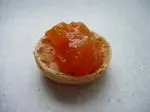 The macaroons recipe shows how to make these small cakes, and gives the example of a raspberry filling. Here are several other possibilities: Apricot macaroons, Chocolate macaroons, Mint macaroons, Blackcurrant macaroons.
59,153 2
4.3/5 for 7 ratings 2 hours 1 min.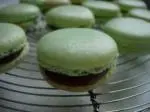 This recipe really is "of the moment": the success of these small, highly-coloured cakes, in an infinite variety of flavours, is impressive. It's a recipe which needs some care, in order to produce a result worthy of a professional pastrychef. No problem, I will guide you through the recipe,...
260,329 71
4.6/5 for 46 ratings 2 hours 38 min.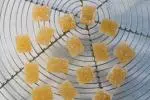 This traditional French "pâte de fruit" (fruit paste or leather) has a distinctive, firm consistency and is full of flavour, with the characteristic tang of quince. The preparation is rather long, but the result is well worth all the effort.
5,323
1/5 for 1 ratings 2 hours 3 min.