Maillard reactions
How does it work? Ah, well – that's not so simple! These are complex physiochemical reactions explained by a 19
th
century French chemist, Louis-Camille Maillard, with a superb moustache. Basically (and I'm simplifying drastically here) when one cooks certain foods, various brown compounds form, sugars in particular, which add flavour and sometimes a "crust" like that around well-roasted meat.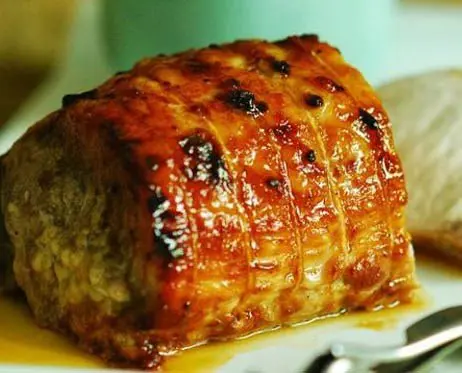 You might think that there is nothing revolutionary in that, and that you already knew it: cooked meat has more flavour than raw meat! Of course that's true, but it took the good Monsieur Maillard to describe and explain the phenomenon.
In fact Maillard reactions crop up everywhere in cooking, and affect much of what we eat and drink.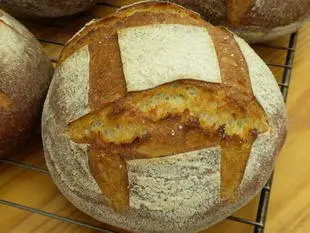 - When the crust on a baked loaf is crisp and brown - that's them!
- When beer is brown (or amber-coloured) - there they are again!
- When coffee is dark after roasting and reveals its flavour
- When chocolate develops its delicious aromas after "cooking" the cocoa butter
- When the roast in the oven is covered with a fine and very tasty crust
- When the skin on fried chicken turns crispy
- When a dish just gets better and lightly browned on reheating
- You use your toaster
etc., etc.
If they are present, it's an excellent thing. It means that it's good, it's tasty, it has that great
"properly cooked" flavour
that I've already mentioned, and this is particularly true of cooking meat.
The consequence of all this is that we should try to encourage these reactions as far as possible. A simple example: when frying meat in a pan, it is better not to use a non-stick pan, so that the meat can stick on the bottom a little and the famous crust has a chance to form more effectively and more quickly. Unfortunately this can also stick well.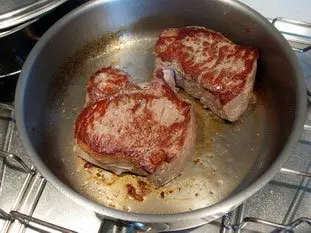 A final note on the subject – sheer genius – that I heard from the English chef Heston Blumenthal: if you cook meat in a non-stick pan, you can brown it beautifully in spite of this by turning the meat every 15 seconds throughout the cooking time. This needs to be done with tongs and not with a fork to avoid piercing the meat. It's a bit of a bind, but the result is remarkable!

PS : This also explains why those who enjoy steak tartare (which personally I find inedible, but each to his own…) are obliged to mix all manner of strong condiments with their raw meat: onion, herbs, sauces, egg yolk, etc., to give it some flavour. The same meat cooked would only need a sprinkle of salt and pepper, and voila!" … But at this point I'm just teasing my sister Isabelle, a real chip off the old block, who adores it just like her father!