Cooking utensils: "Silcon baking mat"
---
Silcon baking mat
Sometimes using a nonstick
baking sheet
is not enough when cooking items that stick well, such as
macarons
or
coconut tuiles
for example.
In this case it's possible to line the sheet with
cooking parchment
,but one can also use a silicone baking mat which is a flexible sheet with a silicone coating, more non-stick than any baking sheet. Nothing sticks to it, and above all can be reused after washing.
If you intend to buy:
Get one the size of your oven for the most efficient use.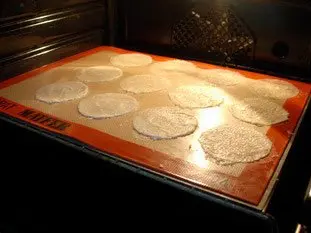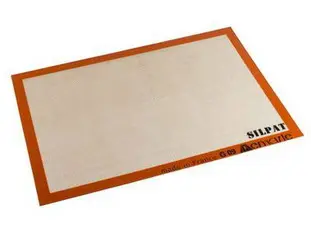 2,020,076
108
3.4/5 for 246 ratings
Grade this page:
Last modified on: August 6th 2019