The baker always gild twice
"
Gilding
" therefore means
coating
the surface of something that is going to be baked with
beaten egg
, the thin layer of gilding applied will colour when baked and give a very appetising appearance to your puff pastry or your pastry.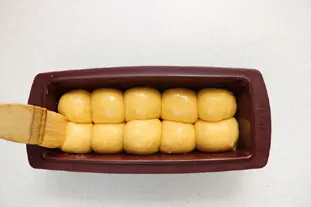 Some people, and I am one of them, think that it also influences the taste, a cake or a pastry all pale or whitish, even if it is successful "inside", will seem much less good than if it is all beautiful, all golden. What do you want, it's like this: all the senses are involved when we taste something.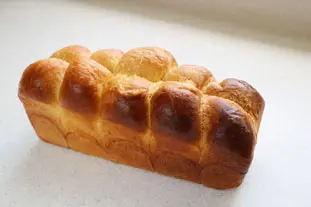 It's very simple in the end, this gilding is just a
brush
stroke, but there is a way to do it that makes it even better. Let's imagine that you start making a
brioche
: you knead your dough, you put it to puff up in a warm place, then a stroke of gilding and in the oven.
This is already very good, but you can still do better, here is how:
Once finished, you put your brioche dough in its mould
Bake the dough once, and let it rise in the warmth (we say "push")
Once the brioche is well pushed, you gild a second time
Only then do you put it in the oven
This way of doing things, browning twice, has only advantages: Your dough will be protected from crusting during the baking process, so there's no need to cover it, and the golden colour of the brioche when baked will be even more marked.
Be careful, if it is a puff pastry that you are making, and you have planned drawings
(inlays
) on the top, they should only be done after the second browning.
To sum up
: when you gild something, always do it twice.