Baking cakes
When you are making a cake, which most likely contains butter (sweet of course...), a
pound cake
or a
moist chocolate cake
for example, chances are that as soon as the dough is done, you put it in the pan and bake it immediately.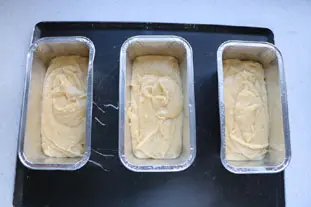 It's classic, everyone does it that way, and then if, on top of that, you have a few kids around you who are getting impatient, and almost want it to be cooked before going in the oven, when they haven't eaten half of the raw dough before, the pressure is even stronger!
So putting it in the oven right after you've finished kneading your dough is quite classic, but it's actually not a very good thing, for two reasons:
The butter is often very soft, especially if the kneading was a bit long and heated the dough, which becomes very soft, and if there are additions in it (grapes for example) they will go down the pan more easily. How to correct this? Put the dough in the fridge for at least 30 minutes.
The gluten contained in the flour (if there is any in your recipe) under the effect of kneading has begun to structure and "stretch" the dough making it elastic, which is not interesting for a cake because it hinders the rise during cooking. How to correct this? Let the dough rest for at least 20-30 minutes.
You'll have understood, there's no need to rush: Knead your dough, put the bowl or the mixer bowl in the fridge for 30 minutes (it's often the occasion to do a little washing up...) then only then put it in the oven.
Another option, once the dough is kneaded, put it in a mould, then put the mould in the fridge for 30 minutes. Bake then and only then.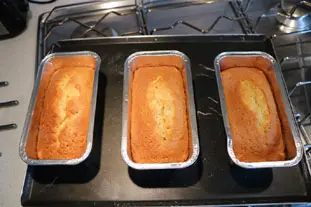 To sum up:
Before putting a cake batter in the oven, it is always best to leave it in the fridge for about 30 minutes, as your cake will rise better when baked. In baking, the cold is (almost always) your friend.