Filo leeks and cheese tart (Slideshow version)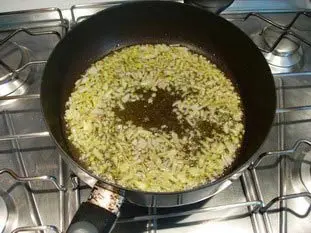 Stage 1/15 : 20 min.
Wash
and slice 2
leeks
thinly.
Peel and chop 1
shallot
.
Pour 4 tablespoons
olive oil
into a pan on medium heat. When it's hot, add the chopped shallot, salt and pepper, and cook for one or two minutes.