Foie gras service
1) Temperature
This is an important point, the foie gras needs to be fresh but not too hard either because it just came out of the fridge. The ideal combination for this is to take it out of the fridge 10 minutes before serving, but not more, because then it softens too much, especially in rooms that are a bit warm (in temperature).
2) Accompaniment
For the choice of what you will drink and eat with it, there are basically 2 schools: either you are rather "tone on tone", and so you accompany the softness and sweetness of the foie gras, or you are rather "contrast" and in this case on the contrary, you will look for a break, with something drier and sharper.
Let's break it down a bit:
Toasts
If you are "tone on tone", you will go for a soft and tender bread, like a
pain de mie
, or even more so
a brioche
, or even a thin slice of
pain d'épices
. If you're in that shade, with you'll probably also enjoy either a bit of chutney, or a
fruit jam that's a bit tart
, or some dried fruit like apricots.
If you're "contrast", it's the opposite direction: a rustic, typey, crusty bread, ideally a
sourdough bread
, or a country bread (or both), maybe even a rye bread or a
seed bread
(top!). With this bread, the taste of the foie gras is enhanced, made even softer by the difference in texture. No accompaniment with it (jam or other), at most a turn of the pepper mill or a pinch of fleur de sel, on the liver, just before tasting, for those who like it.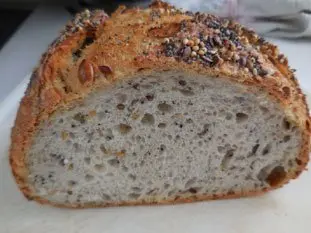 Wine
The "tone on tone" will go towards a sweet wine, or even a syrupy one, always in the accompaniment. Sauternes is a great classic for sweet wines, as is sweet Jurançon. But for a more subtle nuance, I invite you to try a Loire wine such as Coteaux du Layon, it is in the tone on tone, but more nuanced.
The "contrasts" will lean towards the opposite, dry and fruity, staying on the side of Angers, a Savennières is an excellent choice, but also a more classic wine like a Chablis or a Reuilly.
A daring trick to try if you can, while going for a dry white wine, try a Vin du Jura en cépage Savagnin, be careful it's special, but with its nutty aromas, what a result!
Still in contrast, you should not limit yourself to white, a well tannic red wine is also a very interesting option.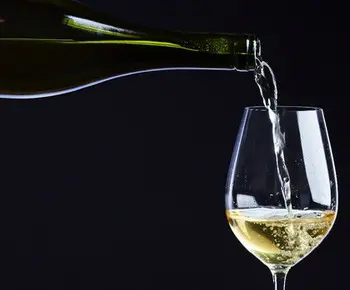 What to choose?
So there is no right or wrong way to enjoy foie gras, there are just 2 ways, and again, they can be mixed according to your taste, the important thing is that you like it, and that it is the taste of the foie gras that dominates.
For a family meal with several guests, and therefore different tastes, you can ensure a complete success by serving two different wines, and several kinds of bread, to please both trends.
For example, I'm very much a contrarian and can't appreciate the sweet and sour side, so I serve the foie gars with toasted sourdough and cereal bread. And with that, a glass of coteaux du Jura, or a coteaux du Layon "Croix-blanche" (the one Sylvie Termeau makes at the
Moulin de Chauvigné
in Rochefort-sur-loire, France is just perfect) depending on the taste of the guests.
To sum up:
Foie gras out of the fridge 10 minutes before, and served with toast and a wine "tone on tone", or on the contrary "contrasted" according to your taste.