The right weight of pastry for a pie
This is not at all obvious actually, as ideally once the mould is lined it should only stick out about 1cm.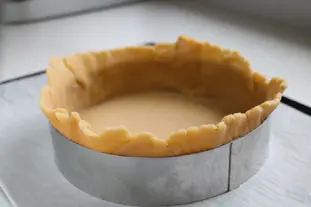 You can of course use your own judgement, but at home I often use a 22 cm diameter (the small one), or sometimes 26 (the large one), and in any case I always get a 300 gr cake. And of course sometimes the big one is good, and sometimes the small one is too much. Well, it's not a tragedy either, if I have extra dough, I take advantage of it to make a few more tarts and it's fine.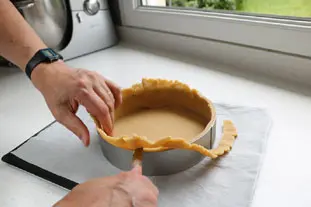 By the way, if it's shortcrust pastry, there will never be any excess pastry, because it will be eaten, as soon as my back is turned, by the raw pastry aficionados I have at home...
Well, it's not all that, but can we do a little better than au pif? Yes, it's a pastry chef's trick, this weight of dough thing, and as they are people of numbers, of rigour, of precision, of grams and degrees, they have invented a kind of magic formula for that, linked to the diameter of your mould. It looks like this:
Weight of dough needed (gr) = diameter of the mould (mm) + 20.
For example, you have a 22 cm mould => 220 mm + 20 = 240 => you need 240 gr of batter.
Another example, 26 cm mould => 260 mm + 20 = 280 => you need 280 gr of batter.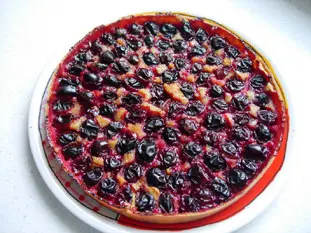 Very simple, isn't it? Well, be careful we're only one cow away anyway, and if you're not comfortable with a rolling pin to roll out the dough feel free to increase the magic number, and go from 20 to 30, or even 40.
In summary
: To determine the right weight of pastry you need with your tart tin, you can apply the "magic" formula: pastry weight in gr = tin diameter in mm + 20.