How to properly roll out a pie crust?
---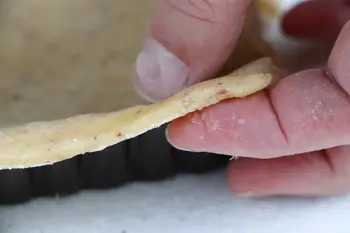 Very often in pastry making, you have to roll out a pastry before using it for a pie or another dessert.
At home, of course, you get out your rolling pin and simply roll it out.

Is there a way to get an evenly rolled out dough? That's what we will see in this article.
Last modified on: May 10th 2023
Keywords for this post:
Pastry
Dough
Roll
Wedges
Thickness
Regular
Thin