It's spinning too fast!
---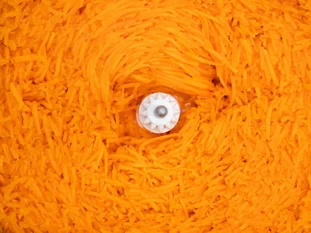 When you need to grate or slice vegetables, you generally use an electric machine that does all the work: a food processor, a mixer with a "slicer" extension or similar.

Are these machines really suitable? Generally speaking, yes of course, but there's one criterion that often poses a problem, and that's speed.
Last modified on: November 12th 2023
Keywords for this post:
Equipment
Grating
Beating
Kneading
Speed
Rotation