Glossary (talk like a chef): Puncher
---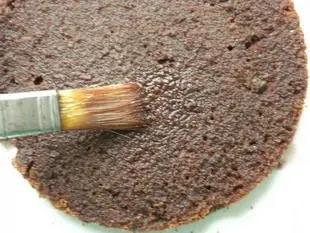 Puncher
Puncher is soaked a biscuit with a liquid, usually a syrup or alcohol, to make it less dry.
Example:
"
Puncher the half génoise with griottines syrup
"
Meaning:
Dip a
brush
in the syrup and soak in the cake, do so on all its surface.
Remarks: Note: The brush is not absolutely necessary, you can also pour the syrup with a spoon for example, directly on the cake.
Last modified on: July 2nd 2021