List of recipes from category Drinks and cocktails:
4 recipes

(lactose free)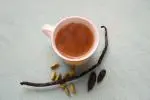 This very simple recipe will give you a warming drink with an amazing flavour of apples and spices. Just the thing to serve to your guests as a "trou normand" (traditionally a small glass of calvados served between courses), or to round off a meal with the dessert.
291 1 hour 18 min.

Some cocktails recipe.
8,657
5/5 for 10 ratings 5 min.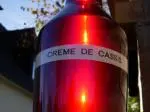 The fruit liqueurs (or "creams" in French) are a mix of neutral alcohol in which fruits are macerated, and sugar syrup. They are the basis of the very famous "Kir", mixture of dry white wine and blackcurrant liqueur. This recipe is for blackcurrant, but it can be made with other soft fruits like...
124,167 4
4.7/5 for 3 ratings 51 min.

If it's cold or you're in the snow, you will appreciate mulled wine which warms body and soul... There are as many mulled wine recipes as ski runs, so here is a basic one that you can easily adapt to your taste.
75,684 1
4/5 for 1 ratings 1 hour 32 min.