List of recipes using Sweet white wine:
2 recipes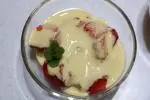 This is a very simple recipe, but the result is absolutely delicious (as long as it's strawberry season, of course): morsels of really ripe strawberries in a sabayon made with sweet white wine.
373 24 min.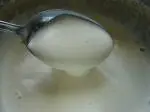 A sabayon is a delicious and delicate preparation based on egg yolks and sugar, with a liquid added (wine, alcohol, fruit juice, etc), which is then whipped in a bain-marie until it is both light and smooth. Usually sabayon is sweet (syllabub), but you can make it savoury, in which case there is...
129,180 5
4/5 for 4 ratings 18 min.