List of recipes using Gelatin:
2 recipes

(lactose free)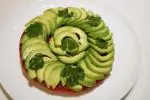 For this sophisticated recipe, we'll be preparing a disc of tomato jelly to sit on a puff pastry base. This is topped with slices of avocado in a lime dressing.
423 5 hours 16 min.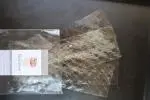 Gelatin is a gelling agent use in some desserts where a rather firm texture is required when cold. It can also be used to stabilize a dessert (mousses especially) that you need to keep longer than usual.
25,860
4.8/5 for 18 ratings 7 min.