List of recipes using Maroilles cheese:
3 recipes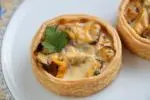 A blind-baked puff pastry case, filled with shelled mussels in a velvety sauce made with beer and Maroilles cheese.
290 1 hour 19 min.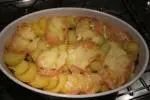 This gratin combines the flavours that are so characteristic of France's northern region: endives (chicory), beer and Maroilles cheese.
4,519
5/5 for 1 ratings 1 hour 33 min.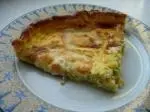 Traditional recipe from northern France, using a typical and tasty regional cheese. But this can be replaced by another (see below).
74,965 3
4.7/5 for 15 ratings 2 hours 27 min.