List of recipes using Walnut oil:
3 recipes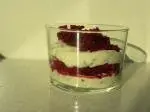 Diced beetroot, marinated in lemon juice and walnut oil, between layers of cream cheese with herbs.
24,700
5/5 for 13 ratings 2 hours 46 min.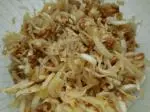 This salad has a double dose of walnut flavour: walnut oil in the vinaigrette and crunchy walnut kernels.
14,124
4.9/5 for 11 ratings 22 min.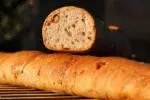 This short baguette, from the Poitou region of western France is soft-textured, made with walnuts, walnut oil and goat's cheese. As the name suggests, the bread is twisted, rather than slashed, just before it goes into the oven.
2,077 3 hours 19 min.