Products and ingredients: Butter
---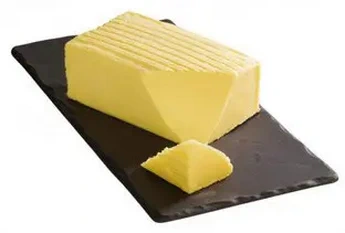 Butter
Butter is a fat obtained from dairy
cream
by the mechanical process known as "churning" (traditionally done from ancient times in a receptacle called a churn, in which the cream is agitated until it turns into butter).
Simply put, the cream goes in and comes out as butter.
If you intend to buy:
Good butter is an excellent foodstuff and a good ingredient in cooking, but we must be clear about the difference between real butter and the low-fat products proposed as butter substitutes. These poor imitations are full of thickening and texture-enhancing additives.
You should try to buy real, good quality butter, even if this means buying less.
Nota
: If you are worried about your figure, see the blog post
all about butter
, which I hope will reassure you.
Last modified on: September 18th 2022