Products and ingredients: "Onion"
---
Onion
Onions are condiment plants, closely related to
shallots
, but larger and with a more robust flavour.
If you want to use it:
See
how to prepare an onion
.
Note
: if a recipe calls for onion but you only have shallots, don't worry. Shallot will be fine instead.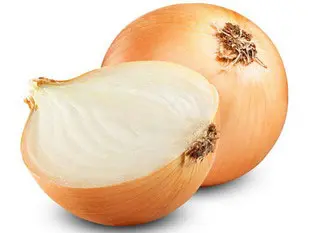 2,156,155
11
3.7/5 for 77 ratings
Grade this page:
Last modified on: June 12th 2019