The infinite variety of salads
---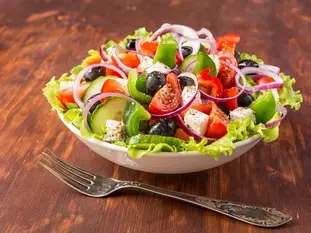 Making a salad for a meal, a few ingredients of your choice and a sauce to bind it all together is still one of the best ways to cook something really good quickly and simply.

And since there is often a "fresh" aspect with the vegetables in the ingredients, not only does it taste good, but it's also healthy.
Add to that the fact that if the salad is big enough, it can be the only dish of the meal, perhaps preceded by a small dessert, and why not, accompanied by a good glass of wine, especially in summer.

There are so many advantages to making salads, and there is also an aspect that deserves to be noticed: the infinite variety of ingredients that can be added!
You can eat almost anything in a salad, and therefore put everything in it, or almost...
Last modified on: March 13th 2021
Keywords for this post:
Salad
Ingredients
Dressing
Variety
Health