Fruits which can ruin your jelly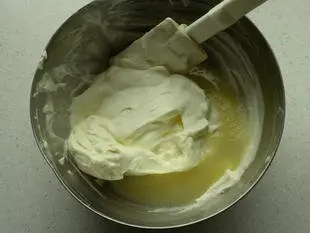 There are many ways of making a fruit mousse, but one of the simplest is to prepare a fruit jelly (basically a
fresh fruit coulis
with
gelatine
) and then mix this jelly before it sets completely with
whipped cream
.
The result is perfect for filling a
charlotte
, for example.
But do beware; there are some fruits for which this will not work: kiwis, pineapple, mango and figs, in particular. You can add any amount of gelatine you like and the jelly will never set!
And it can't set because these fruits contain enzymes called proteases, such as bromelain or papain, which prevent the gelatin from setting. So you cannot just make a straightforward kiwi or pineapple jelly.
Fortunately, science comes to the rescue and explains that it is possible to neutralise the effects of these bothersome proteases. We call this denaturing. All that is necessary is to heat the fruit to 60°C.
So, to make a pineapple jelly, for example, you simply need to heat the coulis over low heat to 60°C, add the gelatine, then leave to cool.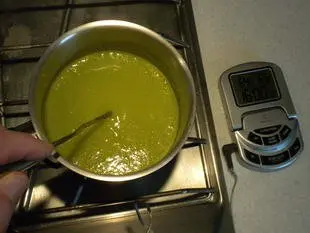 Even so, you should note that for a kiwi jelly, you should take care not to overheat the coulis if you wish to preserve the lovely green colour of the fruit. If it is overheated, the colour will turn dull, then brown. A
thermometer
is essential to ensure that the right temperature is reached but not exceeded.
As a last resort, you can use another jelling agent, such as carragheen.