Chive flowers
If you have a chive plant in your garden or on your balcony (which is a very good idea, by the way) you should be seeing beautiful purple flowers like this one as I write this: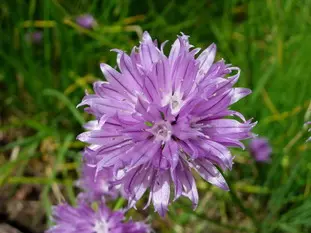 The stem of these flowers is very hard, but the flower itself consists of small heads that can be easily detached by pulling on them.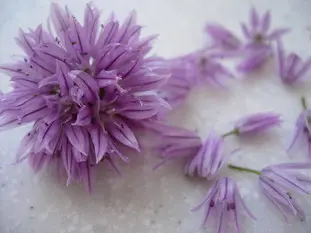 It is not at all obvious, but these chive flowers can be eaten, and better than that, they bring a delicious fresh and garlicky taste that goes perfectly with a salad for example.
Moreover, their pretty mauve color is also a decorative asset, they make very well by bringing a note of color which makes its small effect in the salads already mentioned but also for, for example, the decoration of a fish fillet just before the service to your guests.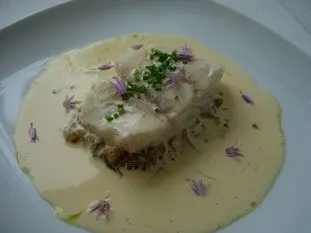 Two drawbacks to this mini concert of praise: 1) systematically throw away the stem, which although green is tasteless and very hard and 2) flowers like chives do not like cooking, where they quickly lose all their taste, hence the preference for dishes without cooking, or adding just when serving.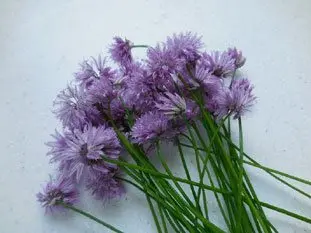 To sum up
: Use chive flowers for taste and/or decoration of your dishes, preferably without cooking.