The 3 kinds of meringue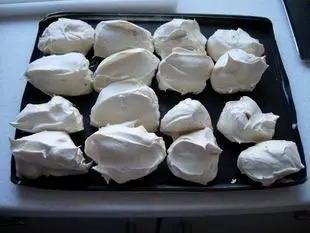 Meringue – what could be simpler? Just beaten egg whites with sugar added. This makes a fairly stiff mixture which can then be cooked in a cool oven to create those lovely, light confections.
But in the world of professional patisserie, meringue comes in three different kinds. Even if the principle is the same (egg whites + sugar), the results are quite distinct and lend themselves to different uses.
French meringue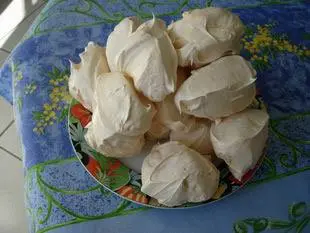 This is
the simplest
, the easiest to make, your basic meringue. The egg whites are beaten until stiff, then caster sugar (50 g per egg white) is folded in. It's not difficult, you can let children help (they love it) and this makes very light, fluffy meringues.
Swiss meringue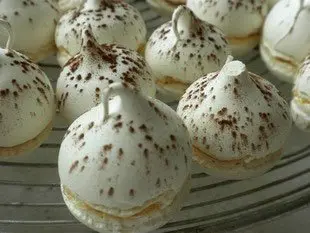 The method for this is a bit different:
the egg whites and caster sugar are mixed together at the start
, then heated to 50°C over a bain marie before beating. This makes rather denser meringues, the sort often used to make decorative items (mushrooms, etc.) to add a finishing touch to desserts and cakes (Christmas logs, for example). If you buy meringues from a French baker, they are generally the Swiss type.
Italian meringue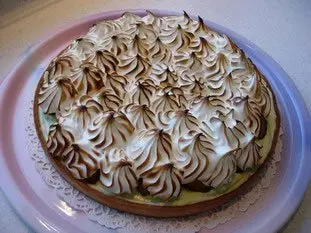 Italian meringue
is the most complicated: the egg whites are beaten as usual, but the sugar is cooked to the hard-ball stage (120°C) before being added to the egg whites. This makes a very smooth meringue, often used as the base for other recipes, such as
nougat glacé
(frozen nougat) or a
pear and lime meringue pie
.
To sum up
As you can see, it's all a matter of temperature (well, almost), as the basic mix of egg whites and sugar is the same. Do remember, though, that even if a particular meringue is better suited to certain recipes, in practice, you can choose whichever type suits you.