Butter doesn't make you fat, unless you eat too much of it.
Whenever I'm discussing cooking and recipes, there is one idea which comes up frequently, like this: "Oh no! But that's got butter in it" (I should add, for the sake of accuracy, that this is something I hear more frequently from women, who are almost all concerned with keeping their figure).
This immediately gives me the impression that butter is THE ingredient that should be banished from the kitchen, and it has been banned in a lot of so-called "healthy cooking" or "slimming" recipes, often being replaced by oil, preferably olive.
As I am a fan of olive oil – I use it every day – that suits me fine, but I'm not ready to abandon butter under the pretext that because it is fat, it makes you put on weight.
Allow me then to list a few of the benefits of butter, apart from its nutritional qualities (notably Vitamin A), as its disadvantages are well known:
- Butter contains around 80% fat ; if that seems like a huge amount and you prefer the idea of oil, remember that oil is 100% fat!
- Great chefs often say, quite rightly, that butter "fixes" flavours. So adding a small amount of butter, even if it is not the main type of fat in the dish, will improve the overall flavour. Think of fresh garden peas, boiled quickly in salted water, with a knob of butter melted over them before serving – delicious!
- Butter can provide the fat needed for cooking, but in the process it adds its own subtle flavour, and this is closely tied to the quality of butter you use. It is true that this is also the case for olive oil, but not at all for sunflower or groundnut oil, which are fats with a neutral flavour.
- You will not put on any more weight through eating butter than any other fat; it's an excess of butter/fat which leads to weight gain.
- Butter can be eaten cold and can be used hot in cooking, but with certain precautions. It only becomes indigestible when burnt (ah – that awful outmoded recipe for ray with black butter).
- Without butter, there would be no French pâtisserie (cakes and pastries), or hardly any. Replacing butter with margarine does not make a good shortcrust pastry or good
french croissants
(for example).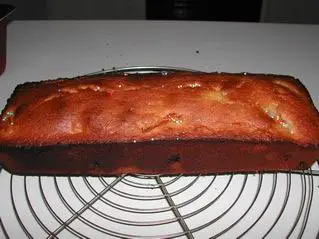 I think the recipe which best illustrates this negative perception of butter is a "basic cake". When I'm asked for an easy cake recipe, especially when children are helping, I always suggest a
four quarters
("quatre-quarts" in French) , and hear the reply "Ah, no – too much butter; I'd rather make a yogurt cake" . I'll make no attempt to hide the fact that I don't get on with yoghurt cake; I find it unpalatable and stodgy. There might not be any butter in it, but instead, there's a half or whole cup of oil (100% fat, let's not forget).
But it's not just because I live in Brittany that I owe it to myself to stay faithful to butter. It is certainly true that using too much butter is neither good for the cooking nor for health, but – as in all things – it is an excess that is bad, and only an excess. If you are worried about your figure, then eat less, or only a little, but do eat the good, proper stuff.
So there is no need to deprive yourself of using butter in cooking, or take an extreme anti-butter stance, but just use it wisely. To all lovers of good food and enthusiastic cooks (like us), it is a precious ally.
I will close with a quotation attributed (allegedly) to Paul Bocuse. He was talking to an American food critic, who remarked on the quantity of butter he used in his cooking. The chef replied, "If you don't like butter or cream, there's really no point coming to France".