Glossary (talk like a chef): Chocolate drops (pistoles)
---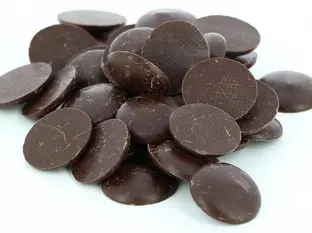 Chocolate drops (pistoles)
Chefs like to use chocolate in the form of regular-sized round "drops", weighing a couple of grams.
The French term "pistole" probably arose by analogy with the 16th century gold coin of the same name.
The classic form for chocolate is the bar or tablet, but as drops (or smaller "chips") it is easier to weigh out and melt.
These are available in all different colours, types and qualities of chocolate.
Example:
"
Add 100 g dark chocolate drops.
"

Meaning: Add enough drops of dark chocolate to make 100 g.
Last modified on: August 11th 2023