How to break eggs properly?
---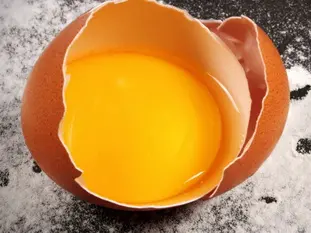 It is a very common gesture in pastry, bakery and of course cooking: breaking eggs to incorporate them into a recipe.

You have eggs (which professionals call "shell eggs" to differentiate them from liquid eggs in cartons or cans), and you must break them to incorporate the contents into your recipe and discard the shell.

It's not rocket science, you crack the shell, push it aside to drop the egg into the bowl/container, and discard the shell.
No difficulty, but a point to note anyway, to crack the egg you may do as your mum or dad taught you when you were a child, that is to say that you crack the egg using the edge of the bowl to break the shell.

A natural enough gesture, but not at all effective...
Last modified on: June 26th 2021
Keywords for this post:
Egg
Break
Tip
Trick
Method