List of recipes using Amaretto:
3 recipes
List of recipes using Amaretto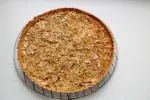 This almond tart is an American-inspired version of the classic dessert. This one leaves out the almond cream or frangipane and uses flaked almonds instead. These are toasted, then mixed with cream and sugar. There's no point denying it, this is a rich dessert...
24K
4.8
1 hour 24 min. August 27
th
2017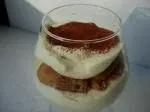 This new version of tiramisu is easier, and in my opinion much better. You will certainly appreciate, like me, the light creamy taste, this time presented in brandy goblets.
335K
3.3
54 min. January 19
th
2015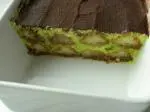 In this slightly unusual tiramisu, the classic Amaretto is partially replaced by whisky, which goes better with the pistachio flavour.
179K
2
5
50 min. June 2
nd
2013